A project created for my class IST523: 'Graphic Design for the Web'. I chose to redesign an existing website for an indie concert venue located in Bushwick, Brooklyn.
Task:
Design a complete prototype and create branding for a specific venue, festival, or travel company. 
Goal:
Provide users with a feel for the venue environment and an accessible way to purchase tickets, view events, and plan their trip all in one visit.
 ​​​​​​​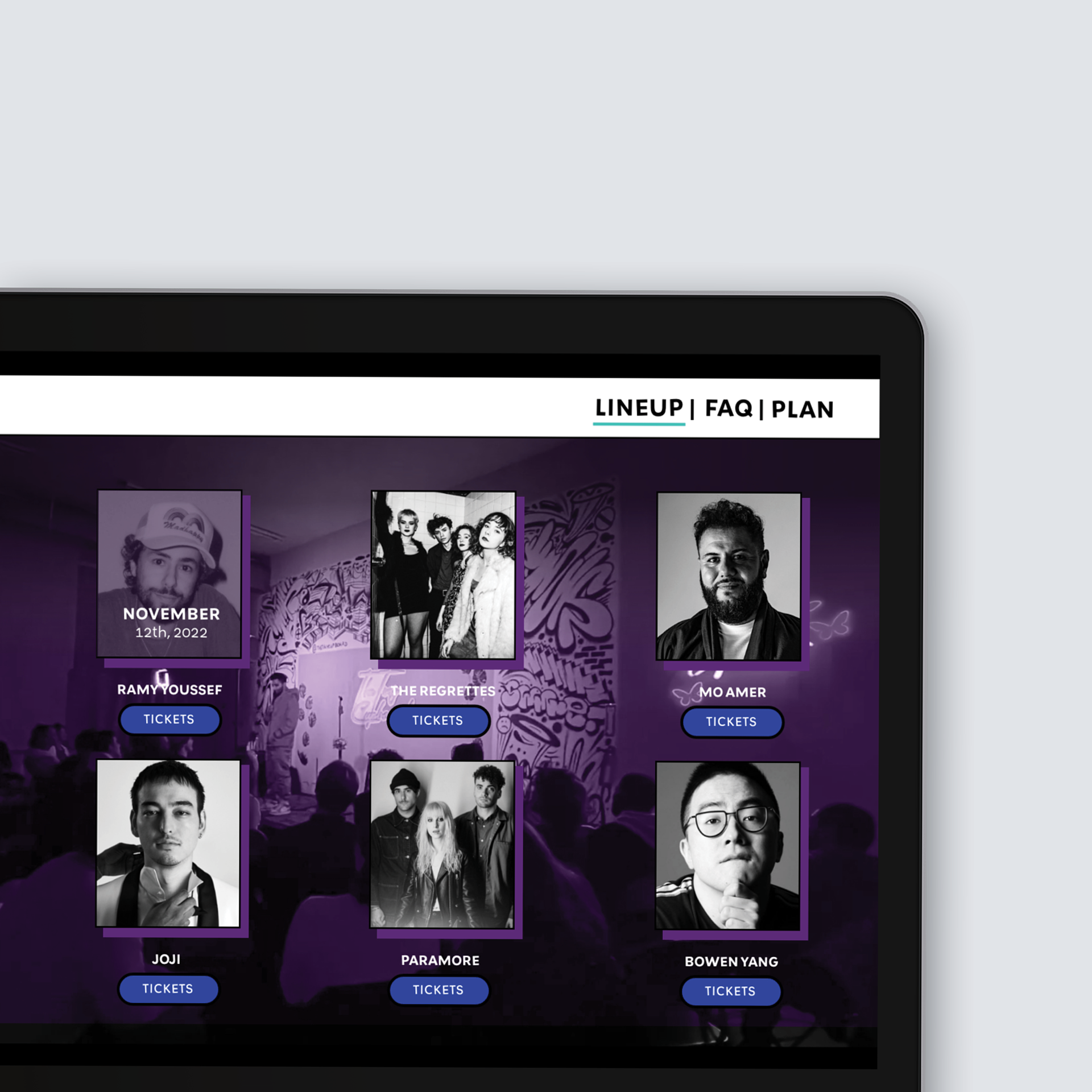 Interactive Desktop Wireframes